A few years ago (perhaps even 10 years ago), I bought some high waisted leggings so I could be bad Sandy from Grease for Halloween! They were perfect leggings because they looked like the leather pants that she wore in the movie.  What I didn't know at the time was that these leggings are ALSO perfect for pregnancy!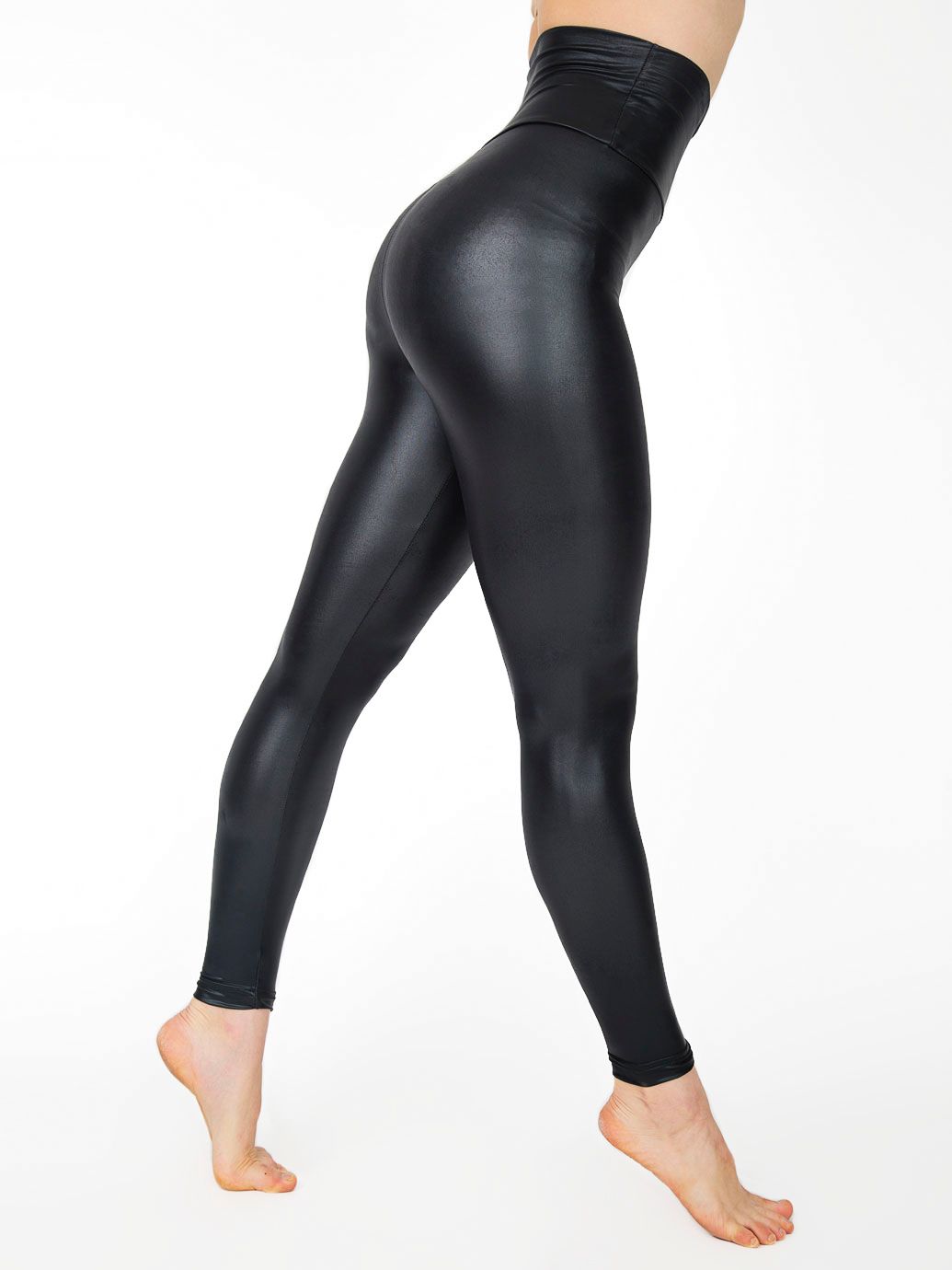 Shiny High-Waist Leggings from American Apparel!
Here is why these leggings are perfect for pregnancy:
They stretch perfectly
These leggings fit me so well, they stretch just right.  Not ever uncomfortable, not ever too small or too big.  These leggings are my goldilocks.  They're just right!
They stretch BACK perfectly
One of the things that worries a lot of moms about wearing their regular clothes for pregnancy is stretching them out after they give birth.  These leggings are perfect on me when I'm pregnant, and they still fit perfect postpartum as well!  They're amazing.
The high-waist is so comfortable for my bump
I get frustrated by my maternity pants.  They have the panel to hold in the bump, but it NEVER stays up!  The fact that these leggings have a high-waist means that I get the maternity style, without having to actually go out and purchase expensive maternity leggings.  It is so comfortable on my bump, I love wearing them.
To sum up, these leggings are amazing and everyone should own a pair.
xoxo,
Alysa